KEY POINTS
The average motorcycle insurance costs between $600 and $1200 per year.
Several factors can affect insurance costs.
Buying cheap insurance might not be a sensible decision.
You can get good discounts as a military person.
You should purchase the policy from a reputable company.
For motorcycle insurance, there are a lot of factors that can affect how much you end up paying. The type of motorcycle you own, your age, your driving record, the state you live in, and the amount of coverage you need are just a few things that can impact your premium.
That being said, most riders can expect to pay between $600 and $1200 per year for their coverage. Of course, this is just a general estimate, and your actual rate may be higher or lower depending on your circumstances.
Some general guidelines can help you estimate how much the insurance might cost you.
We've put together a comprehensive guide to motorcycle insurance, including everything from what it covers to how much it costs.
How Much Does Motorcycle Insurance Cost?
Plenty of variables are at play when deciding the costs of motorcycle insurance. Comparing different policies and providers could be confusing, as prices vary drastically from case to case. Here's what goes into making up your quote:
Age, Gender, and Marital Status
You will pay more for the insurance if you're in the 18–24 age bracket. And if you're male and under 25 years old, you have to pay even higher premiums.
According to the Insurance Institute for Highway Safety (IIHS), 92% of motorcyclists who died in motorcycle crashes in 2020 were males. Also, most women who died in motorcycle accidents were passengers, but most male bikers were drivers in this case.
As young men are more likely to get into accidents, insurance companies have to pay more for them. So, they charge higher premiums in compensation.
Also, single riders are typically charged higher rates than married riders. Companies consider them riskier because of the common perception that they won't think much before doing dangerous stunts on the roads.
The State You Live In
In America, motorcycle insurance rates vary a bit from state to state. That's because each state has different laws and regulations, which can impact the cost of premiums.
For example, some states require all motorcyclists to have insurance while others do not. The minimum coverage requirements can vary widely in the states that warrant insurance. Some states also have additional coverage options that riders can purchase, which can also affect the cost of premiums.
In some states, like Michigan, Massachusetts, and Hawaii, insurance companies cannot consider your credit history when setting rates. So, you are unlikely to get hammered with high premiums, even with a bad credit score.
However, the overall insurance costs are higher in states like Texas and New York. Expect to pay even more if you have poor credit.
Motorcycle's Make and Model
The sportier and more expensive the bike, the more costly it'll be to insure. It's because sport bikes and crotch rockets (a type of super-fast motorcycles) are built for speed and performance rather than the safety or comfort of the cruiser and touring bikes.
The SuperSport motorbikes are more expensive to replace if damaged in an accident than their less flashy counterparts (i.e., cruisers). Custom-built bikes like choppers can also warrant higher premiums.
A stock Honda CBR250R will probably be cheaper to insure than an ultra-high performance sports bike like a Kawasaki ZX10R with upgraded parts.
So, if you're looking at motorcycles with higher MSRPs, their premiums could be more expensive than other no-mod bikes in the same class.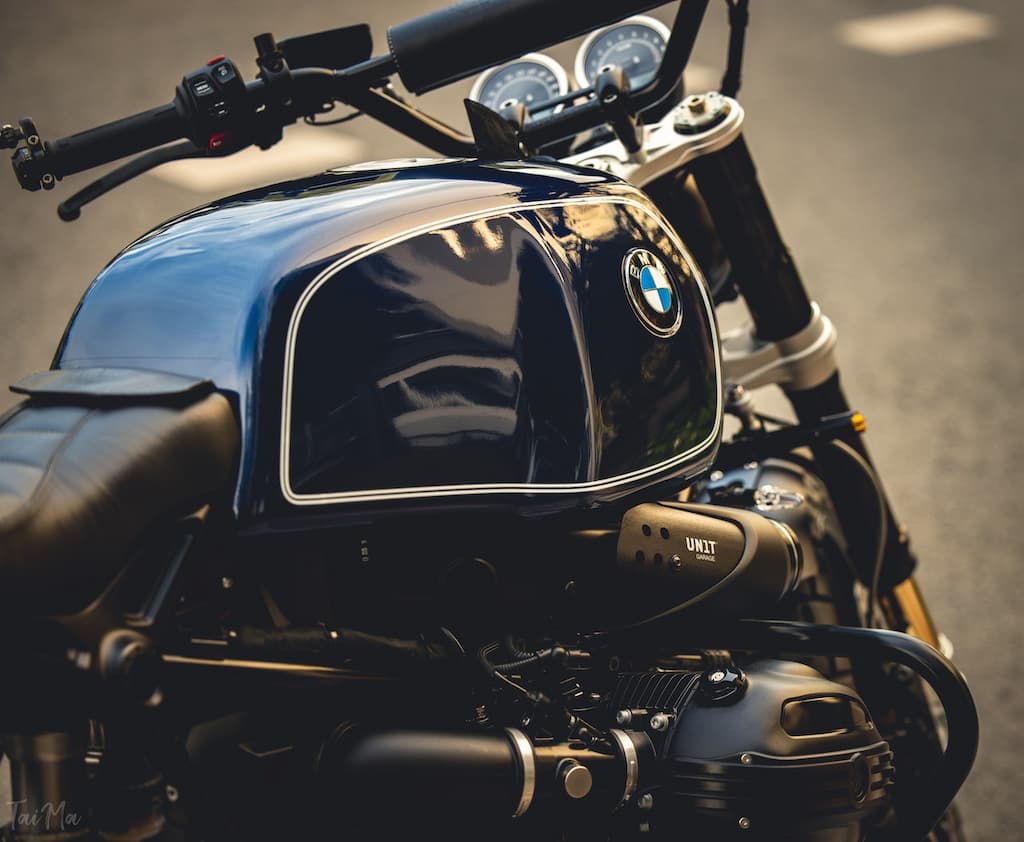 Your Driving Record
Your driving record is another factor that can affect your motorcycle insurance rates. If you've been in many accidents or received several traffic violations in the past, you'll likely pay more for coverage.
Riders with a clean driving record will typically pay less for their coverage than those with accidents or traffic violations on their record.
Insurance companies may also offer discounts to riders who take defensive riding courses or who agree to install anti-theft devices on their motorcycles.
Your Credit Score
Your credit score impacts almost everything you do—including getting reasonable rates on motorcycle insurance.
People with good credit are statistically less likely to file claims or get into accidents than people who have had trouble paying their bills in the past.
Insurers view people with bad credit as higher-risk customers and are, therefore, more likely to charge them higher rates.
Coverage Type
For coverage type, there are three main options:
Liability
Collision
Comprehensive
Liability insurance covers damage that you cause to other people or property. It is the most basic motorcycle insurance type required in most states.
Collision insurance covers damage to your motorcycle caused by a collision with another vehicle or object.
Comprehensive insurance covers damage to your motorcycle caused by factors other than a collision, such as theft, fire, or weather.
If you want full coverage, all three are an absolute must—but they each come at an extra cost.
Deductible Amounts
Deductibles are like co-pays: they're the amount of money you have to pay out-of-pocket before your insurance steps in and helps with expenses.
The higher your deductible, the lower your premium will be. But that also means that if you have an accident, you'll have to pay more out of pocket before your insurance kicks in.
So, it's essential to balance a high enough deductible to save on your premium and a low enough one so that you're not left with a surprise bill if something happens.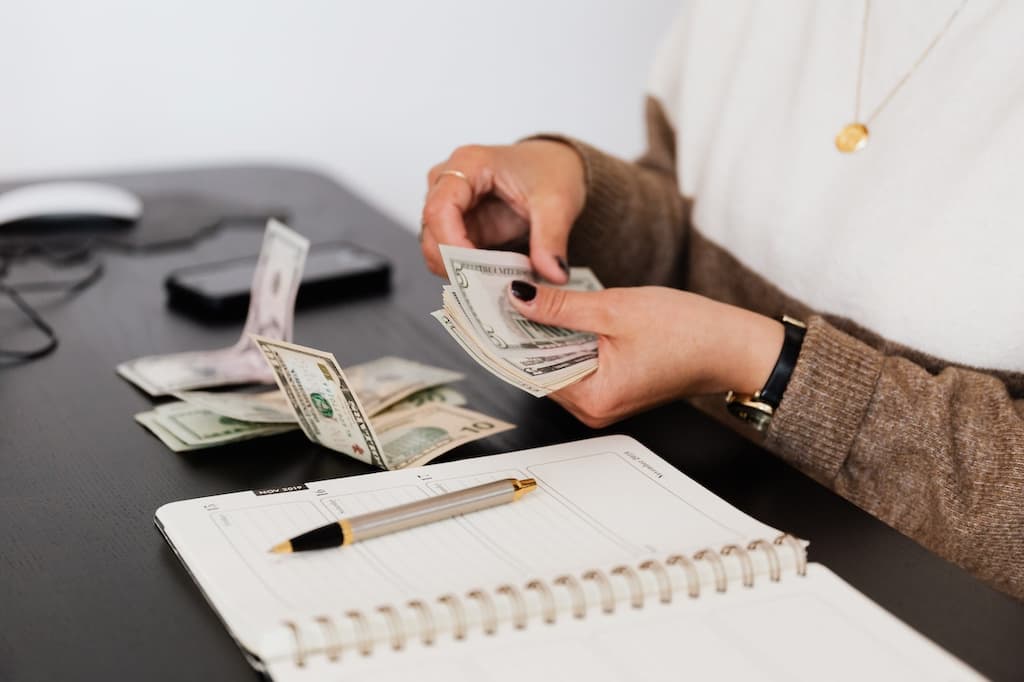 The Average Price for Motorcycle Insurance
It's a common question but does not have any clear-cut answer. Many factors go into your motorcycle insurance cost, so it isn't easy to pin down an exact amount. That said, the average cost of motorcycle insurance is around $900 per year in the USA, which is well below what most drivers pay for car insurance.
How much is motorcycle insurance per month? A standard bike's monthly full coverage cost would be around $40. The prices would be approximately $90 and $180 for touring and sports bikes.
Assuming that you don't have any accidents or traffic violations, the price could be lower for all packages.
Many people choose the minimum liability packages to avoid paying high monthly premiums. In that case, the motorcycle insurance by the month will be around $7 for standard models. You must spend approximately $10 and $15 per month on sports and touring bikes.
These are estimated prices. The figures can be lower or higher depending on your chosen provider and other factors.
---
Is Buying Cheap Motorcycle Insurance a Good Idea?
For motorcycle insurance, the old saying goes, "You get what you pay for." It's never truer than when you're looking at the cheapest motorcycle insurance policies on the market.
An insurer selling an inexpensive policy is looking to minimize losses by offering the bare minimum in coverage.
There's a lot to consider when you're looking at motorcycle insurance. Some might say that the cheapest option is enough, but is that the case?
Here are a few things to think about before you make your decision.
Review the Fine Print
Just because an insurer offers the lowest premium doesn't mean they're the best option. Reading the fine print and understanding the coverages you're getting for your money is essential.
A cheap policy might not cover much or have a high deductible. That means you could ultimately pay a lot out-of-pocket if you have an accident.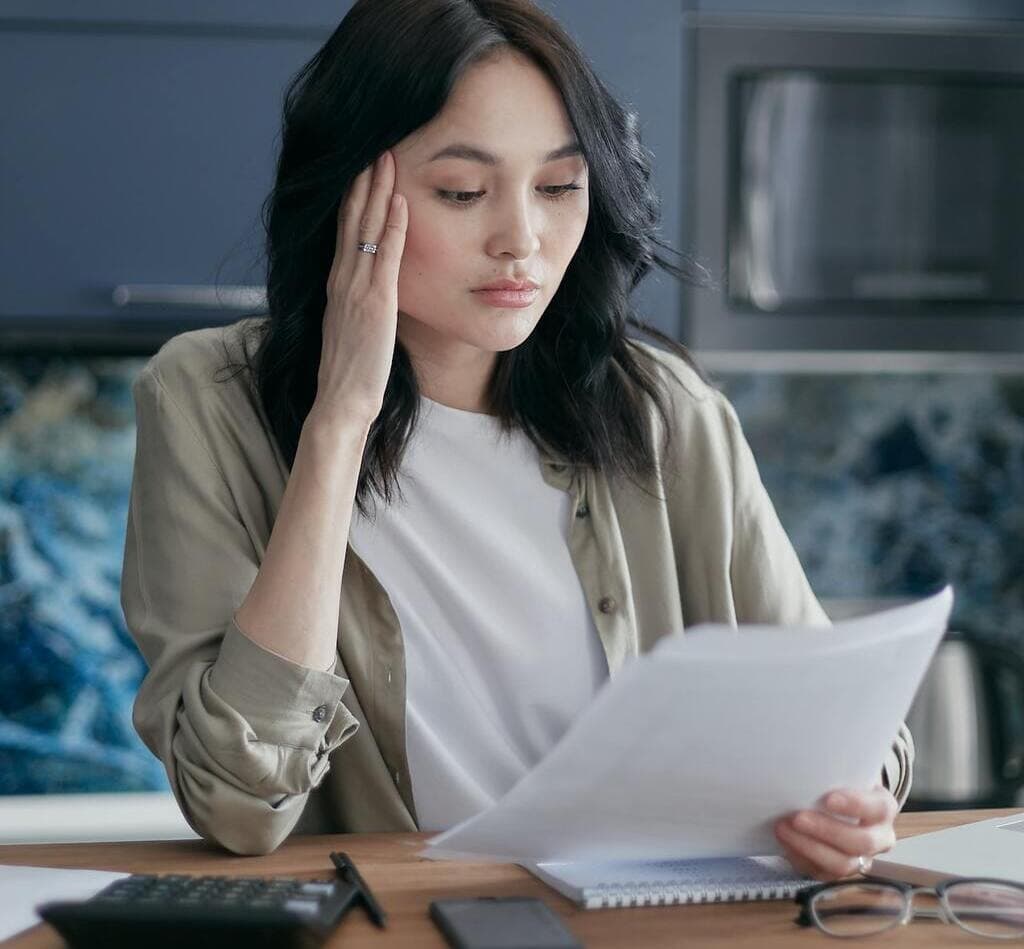 Check the Accident Coverage
The biggest reason to avoid cheap motorcycle insurance is that it may not cover you for all kinds of accidents. Most insurers will cover you for liability, which means they will only pay for damage you cause to someone else.
If you're in an accident, you must pay for your own medical bills and repairs. Therefore, it's so important to have comprehensive collision coverage, which will cover you for damages no matter who is at fault.
Look for Coverage Gaps
Another problem with an inexpensive plan is that your policy may have coverage gaps. It happens when the insurer offers only the bare minimum in coverage.
For example, your policy may not cover for repairs of a stolen or vandalized bike. Or, you may not have rental reimbursement coverage, which would help you pay for a rental bike if yours is in the shop.
How Is Customer Service?
It's also critical to consider the customer service you'll receive if you have to make a claim. The last thing you want is to have a long phone conversation with an unhelpful insurer after an accident.
Choose a company you feel confident about providing coverage when you need them.
So, is buying a cheap motorcycle insurance policy a good idea? It depends on your circumstances. If you're careful about choosing the right company and coverage for your needs, it can be a great way to save money. Just make sure you're not sacrificing coverage or customer service.
---
Do Military People Get Extra Benefits for Motorcycle Insurance?
Yes, there are motorcycle insurance military discounts. Several companies offer some extra benefits and lower premiums for veterans and current US Armed Forces members.
The amount of money you can save by using this discount varies from one insurer to another, but it typically ranges between five and fifteen percent of your yearly premium.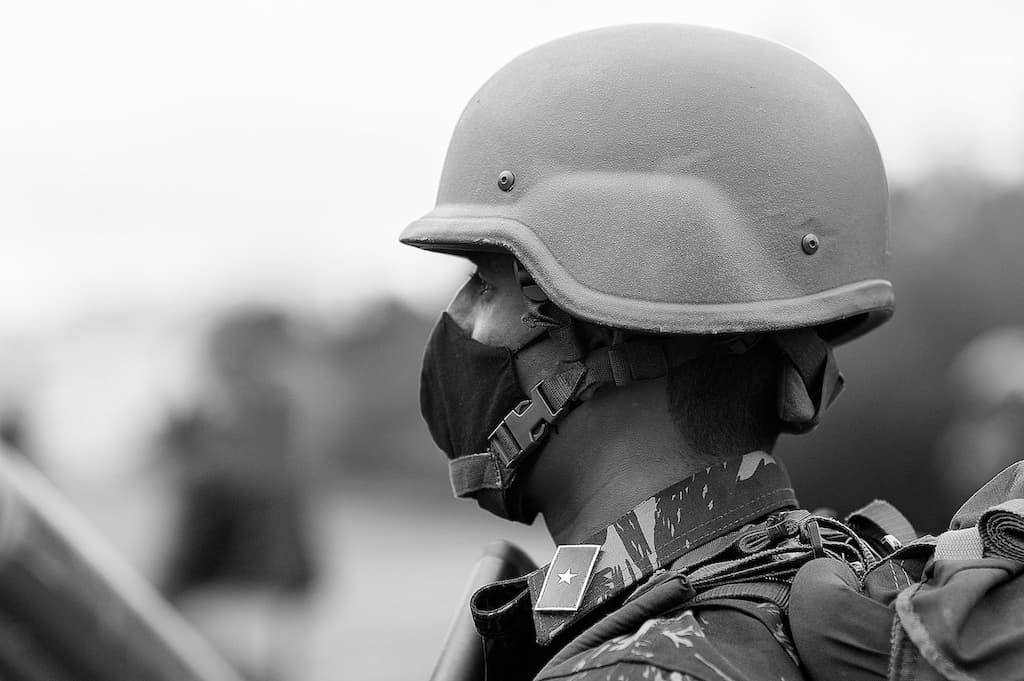 Some benefits you may enjoy are:
Discounts on the premium
Some motorcycle insurance companies offer generous discounts to military members and veterans. It can save you a significant amount of money in your premium.
Special coverage options
Some companies offer unique coverage options for military members and veterans. The plan may include coverage for things like towing, rental reimbursement, and roadside assistance.
Flexible payment options
Military members can also get flexible payment options. The benefits include making bi-weekly, monthly, or yearly payments.
No-claims bonus
If you don't make a claim on your policy, you may be eligible for a no-claims bonus. It can save you even more money in your premium.
The USAA, GEICO, and Armed Forces are some companies that provide excellent motorcycle insurance policies for current and retired military members and their families.
These companies offer at least a 15% discount on comprehensive policies or premiums and a handful of other perks.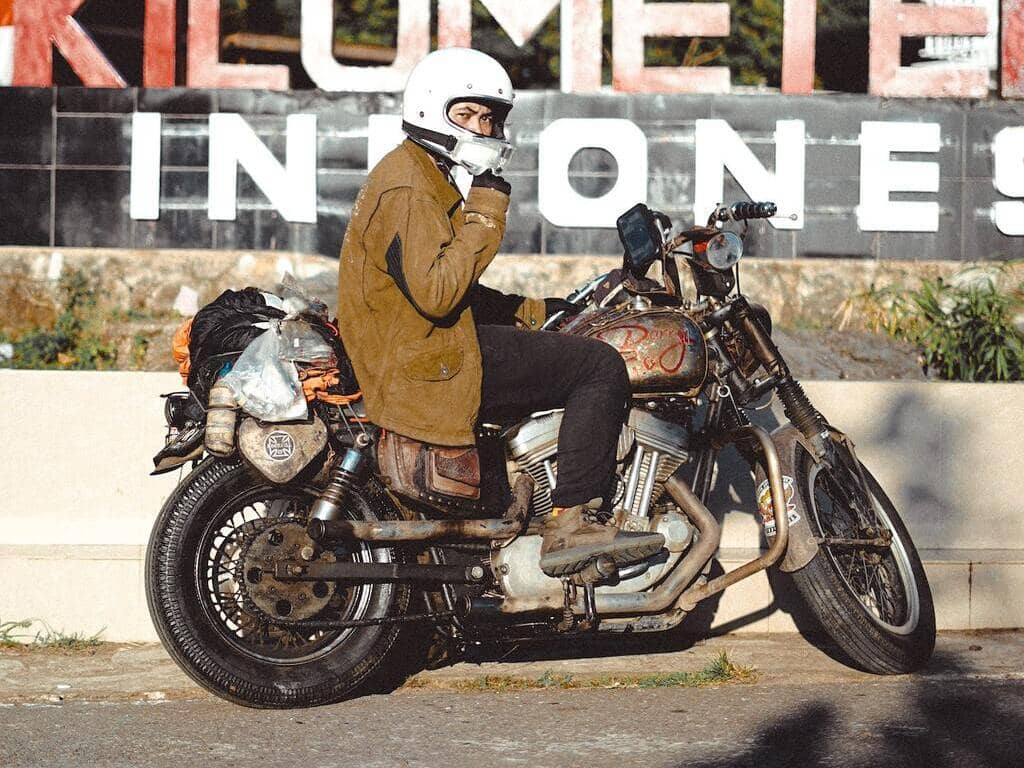 ---
The Best Rated Motorcycle Insurance Companies in the USA
A top-tier company should offer the following features:
Responsive customer service
Fast claims response
Affordable rates in your area
Discounts and perks that save money while also rewarding safe driving behaviors (such as discounts on other products like home or life insurance).
Based on these criteria, the best motorcycle insurance providers in the United States are:
Allstate
With over 90 years of experience, Allstate is a top choice for motorcycle insurance.
The company offers a variety of plans, including liability coverage, comprehensive and collision coverage, and custom parts and equipment coverage. It also has many discounts, such as multi-car discounts, multi-policy discounts, and more.
GEICO
GEICO is popular for its low rates and friendly customer service. The company offers liability, comprehensive, and collision coverage, which covers damage from an accident with another vehicle or object such as a guardrail or tree.
It also provides medical payments coverage and roadside assistance if you need someone to help you with your vehicle if it breaks down on the road. The company has many discounts for good driving, military people, federal employees, etc.
Progressive
Progressive started providing motorcycle insurance in 1937 and has become one of the most popular providers in the USA. It's best known for its Snapshot program that lowers monthly premiums based on how safely you drive.
The company also offers coverage for custom parts on motorcycles. So, if you've poured a bunch of money into customizing your bike, Progressive will ensure coverage even if it goes missing or gets damaged.
Liberty Mutual
Liberty Mutual is one of the largest insurance companies in the USA, and it has a lot to offer motorcycle riders. For starters, it has an excellent reputation in the industry for its top-notch service and financial stability.
The company also has comprehensive coverage options so that you can tailor your policy to your specific needs. And if you have questions, its customer service team is always happy to help.
State Farm
State Farm was founded in 1922 and expanded its coverage offerings in 1980 to include motorcycles. It offers competitive rates and several discounts on different policies. Riders can keep their costs down while still knowing they are covered in case of an accident.
Bikers who have used State Farm have given it mixed reviews; some love the ease with which they can file claims, while others find its claim process confusing and bureaucratic.
Still, if you're looking for an insurer with reasonable rates, customer service, and several options for its policyholders (including safety courses), State Farm may be worth looking at.
Amica
Amica is exceptional if you're looking for a personal touch and customer service that goes above and beyond. It might be in a higher price bracket than State Farm but offers various flexible programs.
Also, you can get discounts by insuring multiple bikes and using safety equipment.
USAA
USAA is a membership-based organization, so you'll need to be a member to qualify for motorcycle insurance.
It's a military-affiliated insurance company. But don't let that dissuade you from giving them a look. The company offers excellent coverage at a very competitive price, and the customer service is top-notch.
---
Conclusion
While motorcycle insurance is costly, there are some ways to save money on the policy. Consider shopping around for a lower rate, taking a safe motorcycle course, and raising your deductible.
Everyone's situation is unique. Your credit score, age, driving habit, and many other factors play into determining the cost of insuring a motorcycle.
---
FAQs about Motorcycle Insurance Costs
What factors affect motorcycle insurance rates?
Costs depend mainly on your age, bike make/model, driving record, motorcycle use, safety features, garage storage, credit score and claims history.
How much does motorcycle insurance cost?
Premiums vary widely by rider and policy. The annual average cost for basic liability insurance ranges from $200 to $800, while full coverage plans tend to cost $500 to $2,500.
What motorcycle modifications affect insurance costs?
Mods that increase performance , like engine and exhaust upgrades, can raise rates since insurers see them as higher risk. Some cosmetic changes have little impact.
Will filing claims raise my insurance rates?
In most cases, yes. Filing claims, especially at-fault claims, can increase your premiums the following year. Try to file only necessary claims.
Can I insure an older motorcycle?
Yes, insurers often provide coverage for vintage and classic bikes. However, rates tend to be higher due to harder-to-find parts and labor. You may need an agreed value policy.
Will motorcycle theft insurance cost more?
Comprehensive coverage for theft does cost extra. However, taking steps to deter theft like using an alarm, covering and storing your bike indoors can offset some of that higher premium.
How much does multi-bike coverage save?
Insuring multiple bikes together can save 5% to 25% on your comprehensive policy premiums. Collision coverage is also often slightly discounted for adding additional bikes.
Will insurance cover aftermarket parts?
Possibly, if aftermarket parts are permanently installed and listed on your policy as covered modifications. Check your specific policy terms and declare all modifications to your insurer.
Can I lower my motorcycle insurance costs?
Yes. In addition to bundling policies, you can raise deductibles, take a rider safety course, install anti-theft devices and limit your mileage to qualify for lower rates.